Small Business Spotlight
Aynaa Events & Decor

---
Aynaa Events & Decor is a startup founded by three passionate women entrepreneurs: Fardusee Jaigirdar, Tahira Lasker, and Farjana Dalia.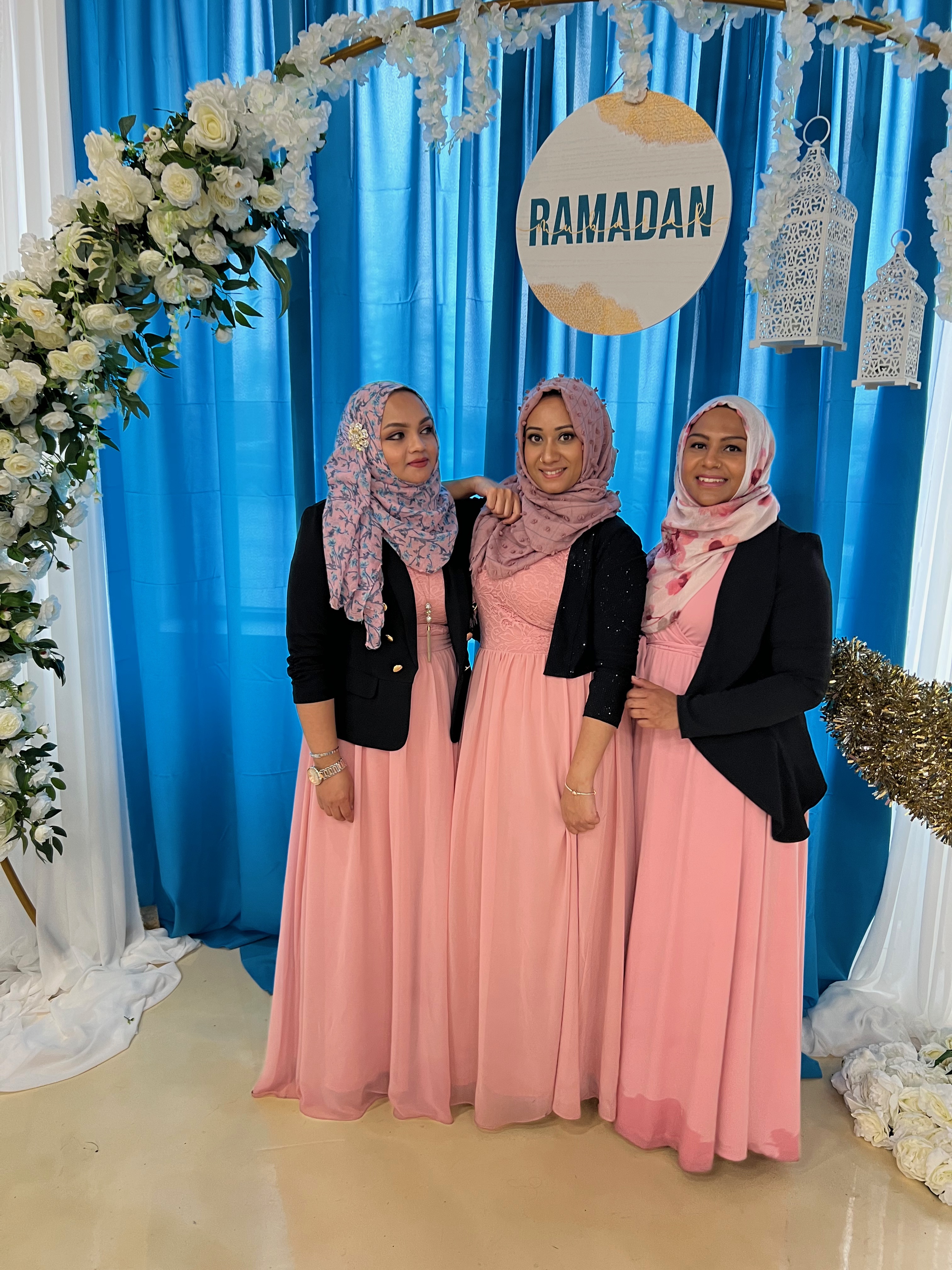 All three were past participants in Global Detroit's Common Bond program, which was originally designed to bring women together to learn new skills in textile arts. It soon became clear to the program organizers that several participants were eager to start their own businesses. This led to workshops and training around entrepreneurship, ultimately resulting in the birth of Aynaa Events & Decor.
The cofounders of Aynaa Events & Decor share a common interest and skill around event decor and planning. It wasn't until Global Detroit's Gracie Xavier pointed out their skills and potential to turn their passion into a business that they realized the possibilities. They were initially doing event decor for fun, but when they realized that their skills could be turned into financial gains, they launched their startup in January 2022.
Gracie supported the women in pursuing a successful application to the Detroit Community Wealth Fund, which supports the creation and growth of worker-owned cooperatives and runs an incubator for emerging co-op businesses. Aynaa's founders completed the incubator program and won $1,000 at the culminating pitch competition. As part of the incubator, they conducted market research and concluded there was a need for more Muslim women event planners in Metro Detroit.
As the research suggested, their business started to grow. In March 2022, they sponsored and handled all decor for the Michigan Ramadan Market, which featured 25 vendors and over 300 guests.
"Our focus is really trying to help the cultural communities and to gain an understanding of their needs and their specific requests, because we've all had personal experience with our own events when someone told us they understood what we needed, but they did not, and it caused issues."
Fardusee Jaigirdar
Cofounder, Aynaa Events & Decor
Looking ahead, Aynaa Events & Decor is focusing on their marketing and on learning more about Yemeni, Puerto Rican, and additional Muslim communities in the area. They hope to grow their collaborative to include other women with complementary skills. Fardusee, Tahira, and Farjana aim to help cultural communities by understanding their needs and specific requests, especially in event planning. They strive to provide quality services to the Muslim community, which is in need of more women event planners, photographers, makeup artists, and other professionals.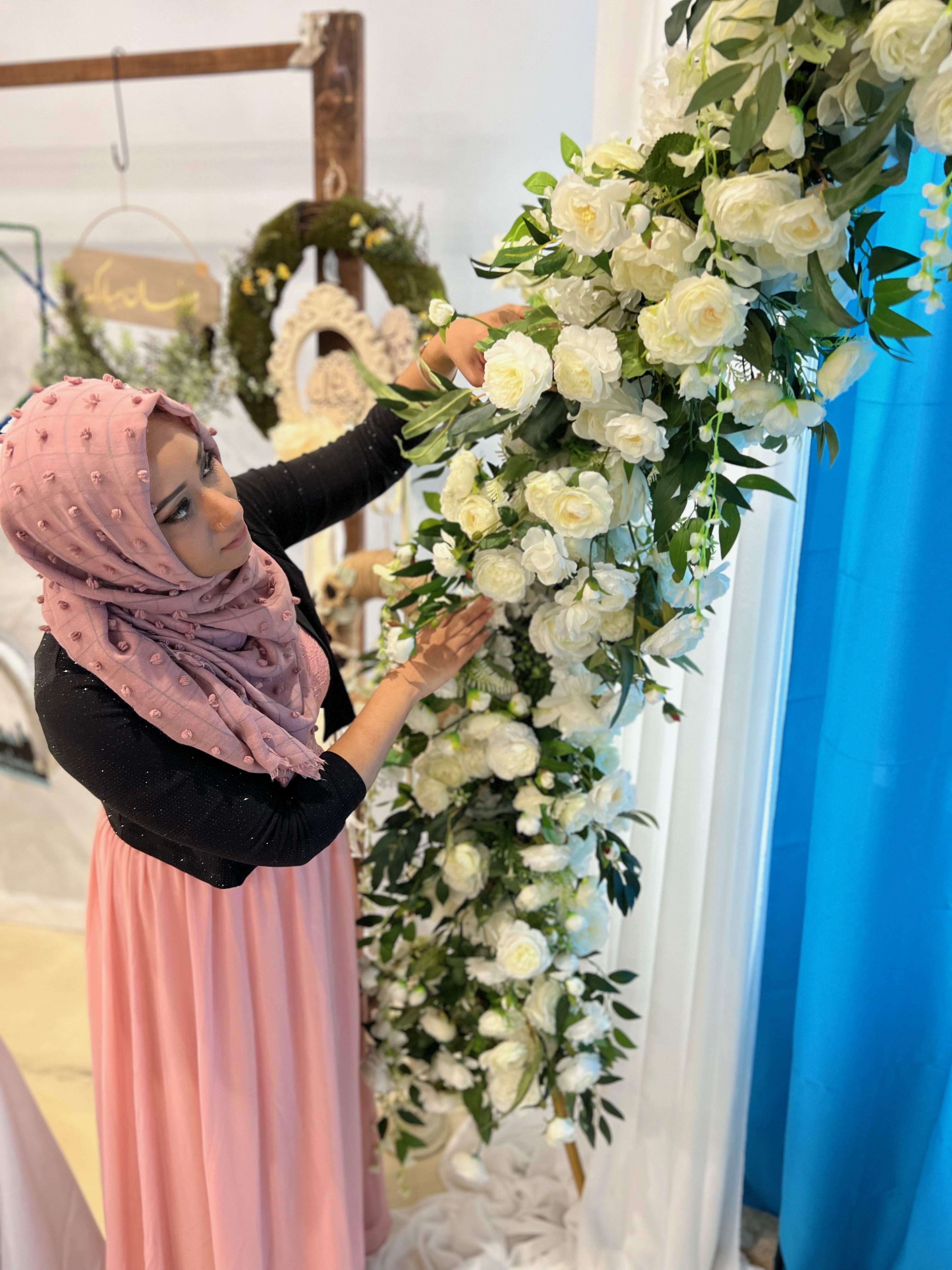 "When the wedding comes, clients in the Muslim community are looking for women event planners, photographers, and makeup artists who can relate to them."
Farjana Dali
Cofounder, Aynaa Events & Decor
Aynaa Events & Decor's success highlights the importance of entrepreneurship programs such as Common Bond, which provide a platform for women to explore their interests and turn passions into businesses. The program not only helps women acquire new skills, but also provides the necessary support and encouragement to pursue their dreams. Aynaa Events & Decor is a shining example of how a community can benefit from the entrepreneurial spirit of its members.
Learn more about Aynaa Events & Decor at
aynaaevents.com
. Learn more about Common Bond
here
, and on our
website
.