The Art of Connection

The Evolution and Impact of the Common Bond Program

The Common Bond: Muslin Ladies Social Club program was designed to offer a safe space for women and girls of all ages, religions, cultures, ethnicities, and backgrounds to connect, create, and collaborate.


Common Bond
is an expansion of a two-year project that included cross-cultural textile arts, sewing, and storytelling workshops in Banglatown, Brightmoor, and Southwest Detroit. With an initial focus on textile arts, the group evolved and expanded in response to participants' goals and the COVID pandemic.
60-70% of Common Bond participants were immigrant, Muslim women from Bangladesh, Yemen, Iraq, Senegal, Congo, and Cambia. 30-40% were non-Muslim women from the United States and the Caribbean.
The program created avenues for participants to build confidence and socio-economic capital that help them, their families and their communities to thrive.
Common Bond's same-gender dynamic provided a safe environment for women of all cultures to freely create and engage while building cross-cultural connections, language skills, and learning to develop their own personal textile art practice. In order to reach and connect with participants, the program collaborated with highly engaged community partners, including the African Bureau for Immigrant and Social Affairs (ABISA) and the Women of Banglatown.
We worked with local, professional artisans who, as Common Bond instructors, taught textile techniques in African American, Middle Eastern, and African traditions to participants from Detroit's immigrant-rich neighborhoods. Participants learned new creative skills and created unique pieces that were exhibited publicly, while expanding their social networks and forging connections and shared experiences. Muslim and non-Muslim artists were recruited to participate, and participants learned to create unique pieces of textile art and clothing with direct instruction and support.
80% of Common Bond participants:
attended all sessions
produced at least one piece of textile art/garment
reported that they shared one similarity with another culture
reported that they shared with another culture or faith
Fiber Optics: Celebrating the Women of Common Bond
In June 2022, Global Detroit hosted opening events for Fiber Optics, an exhibition of Common Bond participants' work and creative projects throughout the Common Bond program at Oloman Cafe in the heart of Hamtramck.

Festivities included an opening event, tea ceremony and graduation ceremony celebrating the women of Common Bond.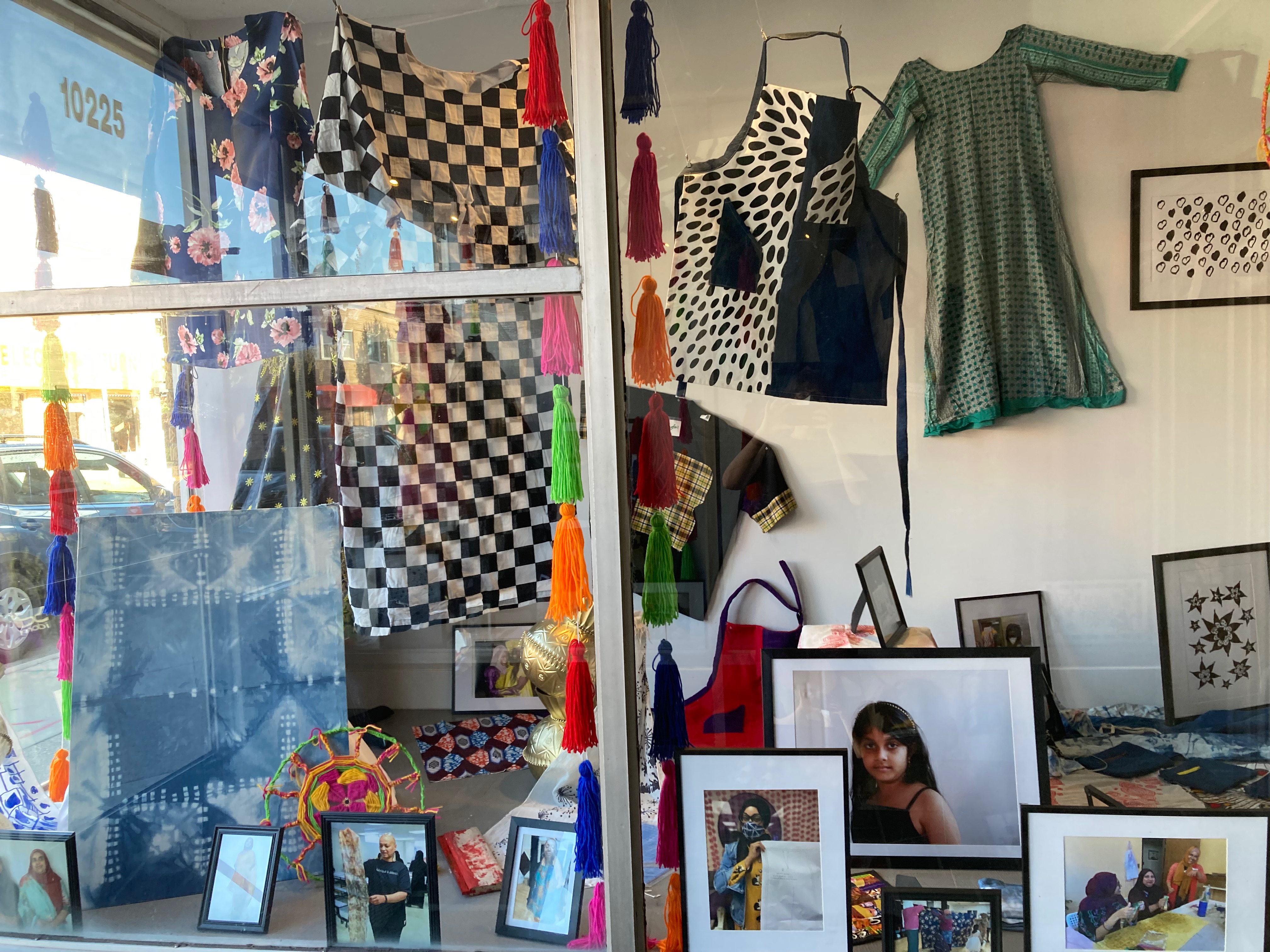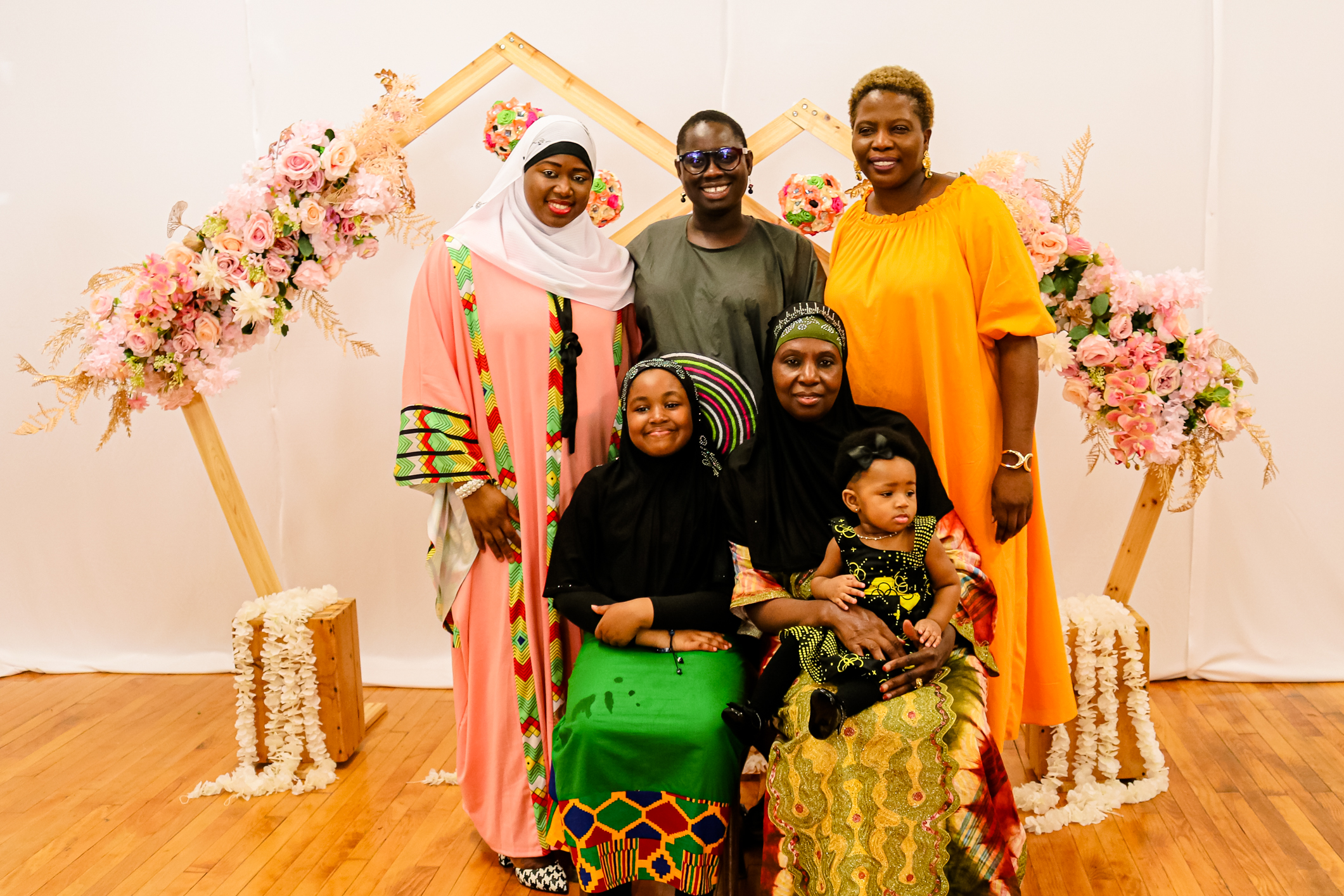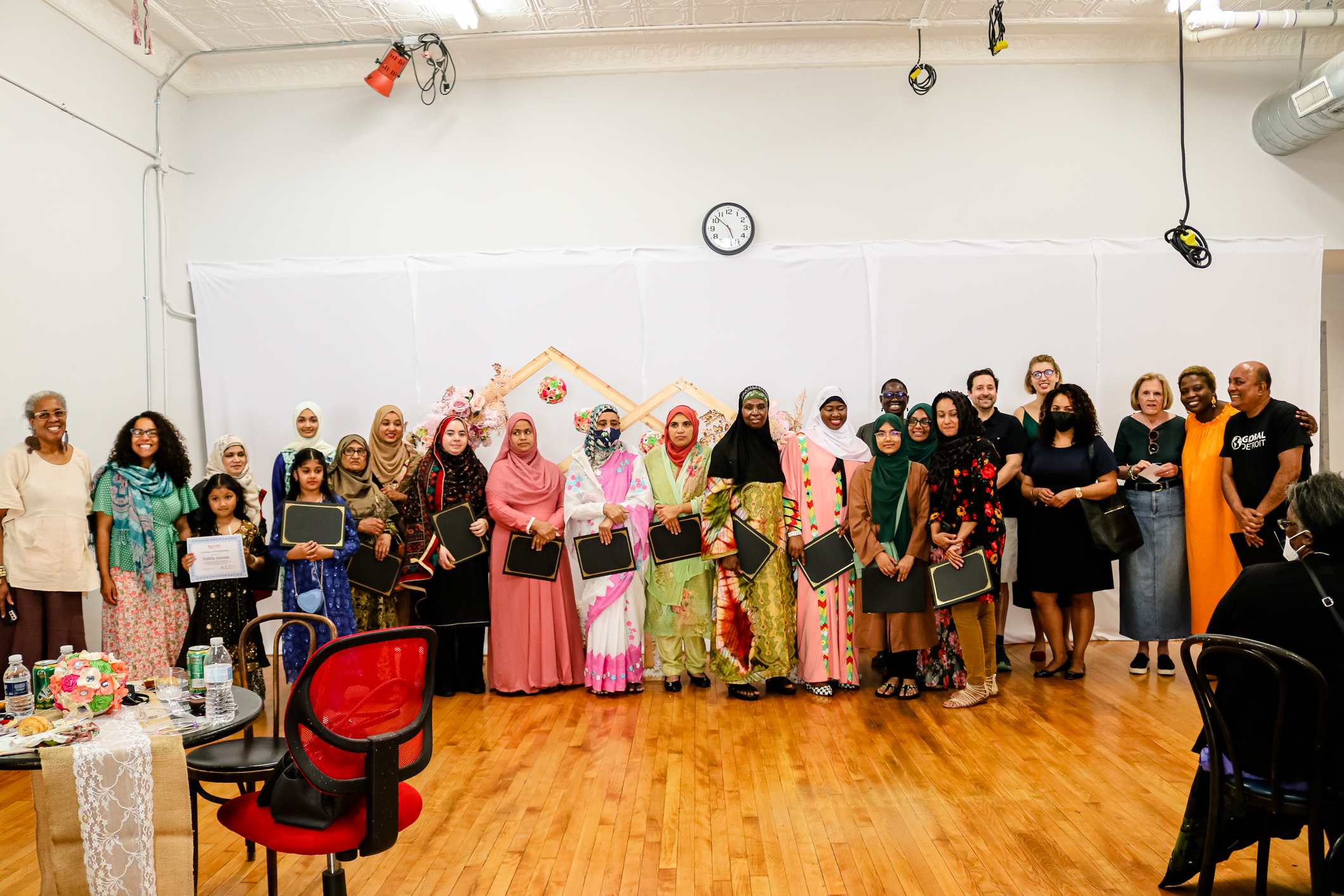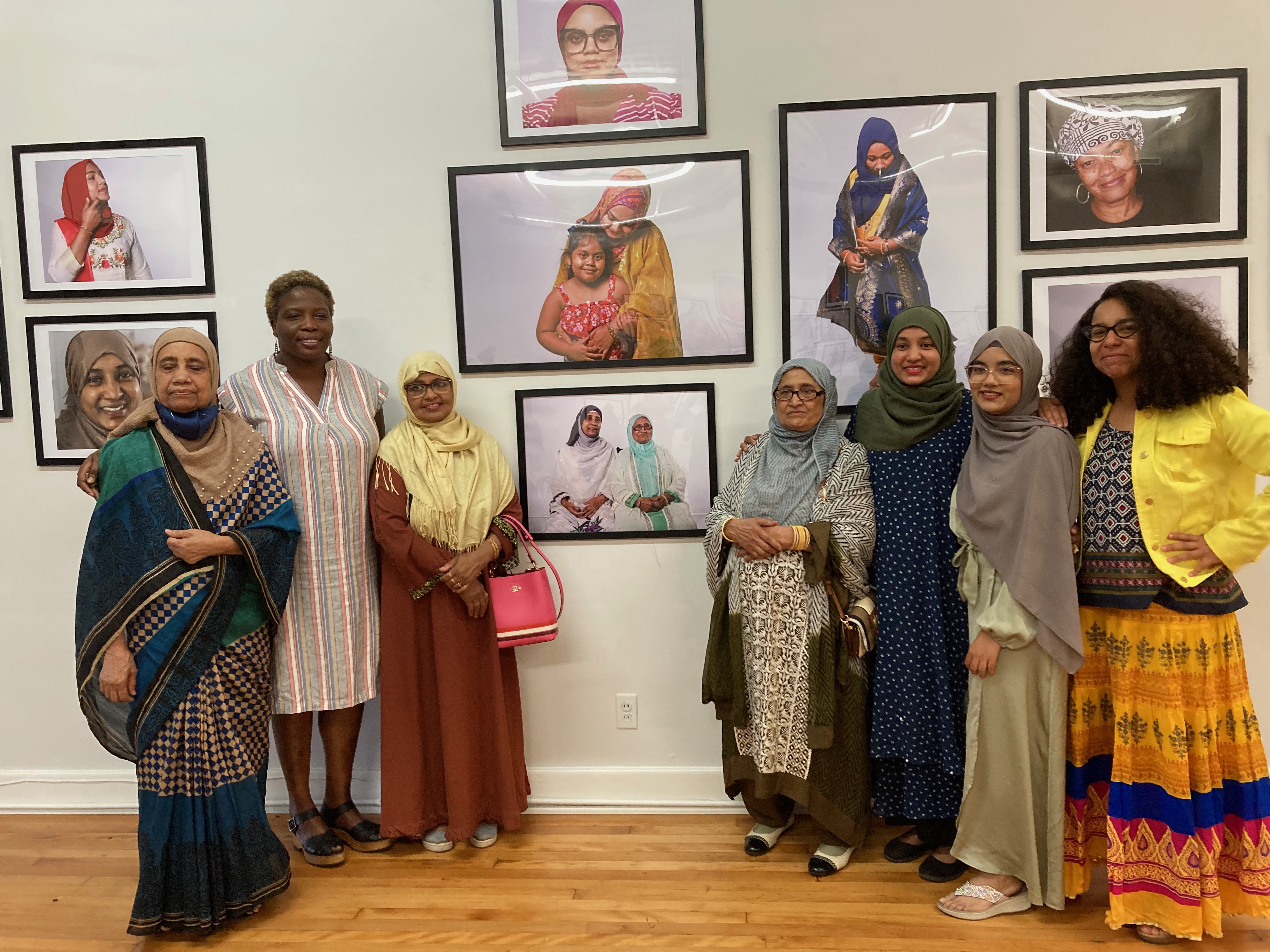 Looking Ahead

We aim to continue growing the Common Bond program, and to explore opportunities to collaborate with partners in co-creating a physical hub in Detroit's Banglatown neighborhood. Our goal is to create a safe women-only space where immigrant and Muslim women can leverage social bonds, community resources, and skill development to cultivate their artisan skills.

These opportunities create avenues to build confidence and socio-economic capital that will help participants, their families and their communities thrive.